Located at 2097 Chip Dr, Lake Havasu City, AZ $330,000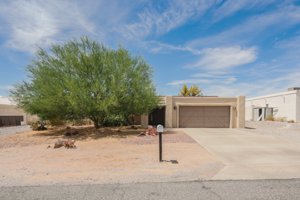 Nice open floor plan with underground utilities in a desirable location. If you are just starting your search you know how valuable some areas are due to underground utilities.
The floor plan is open with granite countertops, 3 bedrooms, 2 baths and even side parking. The pool is a play pool about 4.5 feet across making a perfect place to cool off. The pool has a seperate gate for safety.
Call us for an appointment to see right away! 928-846-6044 Brenda or 928-846-6046 Willie
Most features of this home have been refreshed such as newer tile, carpet and countertops.
To see more visit our featured listing page.