Lake Havasu City-Relax we've got this!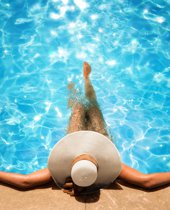 This town has so much to offer from starter homes, vacation homes, properties on the water, exclusive neighborhoods to land, commercial and condos.
Our town has always been a good investment town because of our status as a vacation resort community. We are a great tourist destination as we draw vacationers from near and far mostly because of the London Bridge which was brought over piece by piece and dedicated by our founder and entrepreneur Robert P McCulloch in 1971.
Browse through our property search page to view all properties for sale.
We make your dream of a home in Lake Havasu City a reality. We will not stop until we have found the one for you. We are a team of 2. Want to know more about your Lake Havasu City Realtors?
We also answer our phone almost 100% of the time with no voicemail. Try us! 928-846-6044